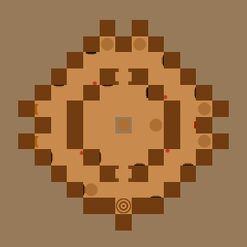 An underground indoor zone accessible only from Redwood Forest. Secret lair of the mages, ruled by Bomenor the Archmage.
After quest is completed, location will be closed.
Two orbs (Health and Mana) are located in the northern part of the lair.
Few shelves with items for you to take.
Ad blocker interference detected!
Wikia is a free-to-use site that makes money from advertising. We have a modified experience for viewers using ad blockers

Wikia is not accessible if you've made further modifications. Remove the custom ad blocker rule(s) and the page will load as expected.