Admin Announcement: Now that The Quest has been released on
Steam
, we need more help than ever. While this game has carried a legacy for 10 odd years, this wiki remains largely incomplete. I encourage all of you to chip in to edit pages pertaining to the base game. With the assistance from those who have held the game dear to heart, combined with those who are entirely new to The Quest universe, we can finally "complete" this wiki. I also encourage editors unfamiliar with the game to visit the Apple App Store to see the SD Original and its 15+ expansions.
To find out how you can help, click here.
The Quest and Expansions
The Quest : Hero of Lukomorye I
Need Help Now?
Can't find an article for something you're stuck on now? We highly recommend visiting Catacomber forums for answers from their very friendly community!
Contribute to this wiki
To write a new article, just enter the article title in the box below.
Not sure where to start?
Featured article
See our exclusive detailed map of Freymore! We've got every square of land mapped in 1:1 pixel eye-watering detail!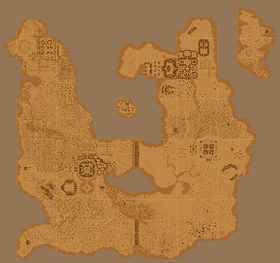 Ad blocker interference detected!
Wikia is a free-to-use site that makes money from advertising. We have a modified experience for viewers using ad blockers

Wikia is not accessible if you've made further modifications. Remove the custom ad blocker rule(s) and the page will load as expected.